International Spring School of Social Work in Europe 2019 for Master's and doctoral students
The 13th International Spring School of Social Work was held from 9–12 April 2019 for the first time in the newly reconstructed faculty building in the city center. The event featured a total of 57 participants, of whom 39 were from universities outside the Czech Republic – Eichstätt, Koblenz, Bremen, Landshut (Germany), Hertfordshire (UK), Trnava (Slovakia), Lille, Strasbourg, Metz (France), Dornbirn (Austria), Moscow, Rostov on Don (Russia) and Łódź (Poland). We also welcomed Erasmus+ students from Russia, South Korea and Slovakia.
The programme focused mainly on students' presentations based on their Master's or doctoral dissertations, accompanied by discussions with academics, group and individual consultations. The students welcomed the feedback from the academics and the opportunity to discuss the topics of their dissertations with experts from various countries in an informal and supportive environment. As part of the accompanying programme, participants had the opportunity to enjoy an opera performance of Juliette or the Key of Dreams.
As in previous years, the programme included lectures and a workshop held as part of the project 'Enlargement and Development of the Research Team at the Faculty of Social Studies, University of Ostrava' (currently in its final sustainability phase). The workshop took the form of a research afternoon featuring prof. Brian Littlechild from UK on the topic 'Academic Writing and Research' and Prof. Mariusz Granosik from Poland on the topic 'Research in social work – Narrative grounded theory'.
Lectures by academics
Prof. Can Aybek
Evaluation Research in Social Work: Challenges from a Methodological Perspective
Student presentations
Izabela Kamińska
Understanding professional identity in social work - selected theoretical and research approaches
Jutta Harrer
Multimodality and Variability in case work in integrated family services in Germany
Christopher Ademuwagun
Social Work Engagement with Mental Disordered offenders: A critical analysis of a technical-rational approach to Forensic Mental Health Social Work
Rena Ahad
The Relationship between Family Violence and Youth Offending- Implications of Social Work
Aminata Diatta
Sub-Saharian Elderly Immigrants in France: the Question of Return or Non-return
Ophélie Bolinard
Study of an experimental social system: the case of young isolated foreign adults
Francois Lahure
From market strategies to a quality economy: how are liberal social workers organized in their practices?
Clémentine Bossuyt
Migration and mental health, the consequences of exil regarding mental health for newcomers (migrant people)
Raphaël Keller
From Prison to Street, What Space for Housing? The Question of the Care of People Released from Prison without Lodging
Justine Ohlmann
What ar the effects of the Implementation of Evaluation on the Life of Organizations in the Child Protection Sector
Anavilde Satonole
The Prostitution in Angola
Sophie Mathieu
Social Work and Asylum in France: Professionals beteween Prescribed Work and Real Work
Alexandr Lepin
Men as Social Work Clients: a Qualitative Expolratory Study of Social Workers Gender Professional Competencies
Sisko Piippo
Social Workers' Professional Agency in Domestic Violence Interventions
Laure Lienard
Community work and Social Intervention in Europe
Tomáš Malík
Transformation of Social Work in Czechia after year 1989
Klára Ganobjáková
How do People with Disabilities Live in (Social) Housing in Ostrava?
Petr Lazar
Comparing Social Work: What Do Czech Social Workers Think of the "Social Reform 2012"
Alena Vaňharová
Involvement of Children in Social Work with Families
Zuzana Stanková
Sources of Support for Social Inclusion: Socially Excluded Localities in a Czech Social Work
Kristina Wilamová
Social Housing of Families in Ostrava
Zuzana Brodilová
Roma Communities in Situation of Political Violence
Jakub Černý
Skype: Allyship and resistance of priviliged actors in the context of a struggle for the right to housing and the city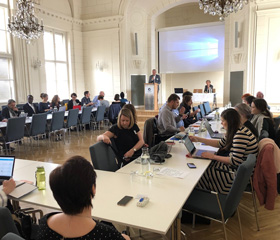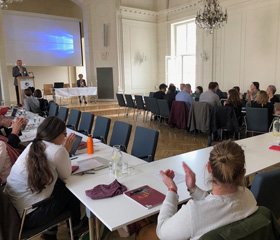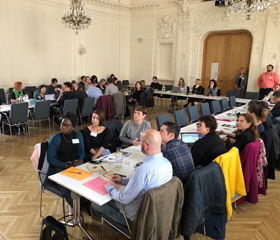 Updated: 20. 01. 2020